Now that this smoker is done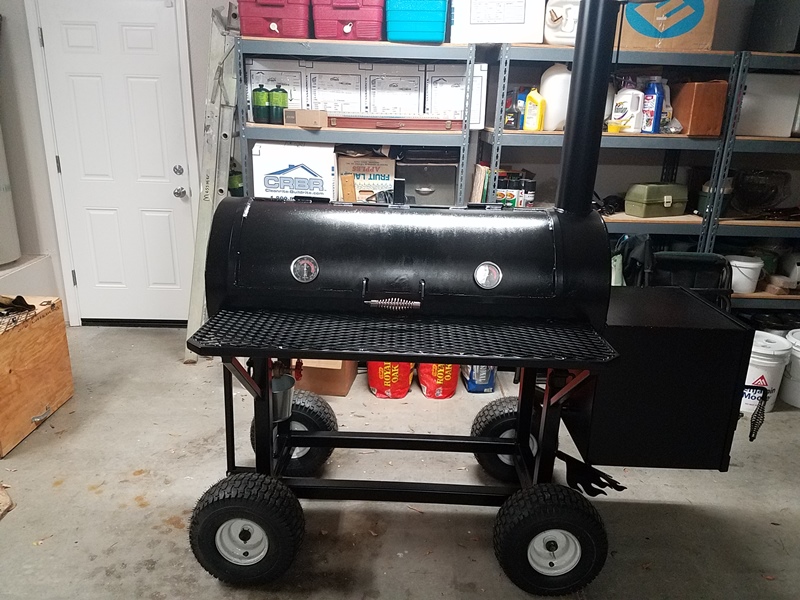 our next project at the high school is to convert this guy to a reverse flow.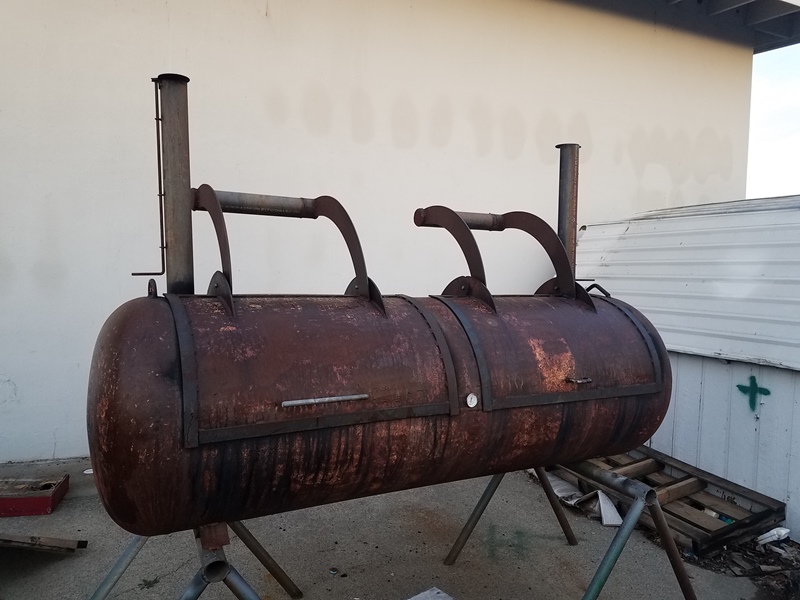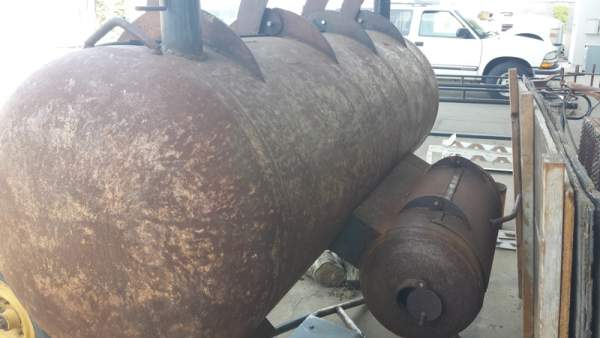 We will be ditching the old firebox and chimneys and after it is converted it will be put on this trailer.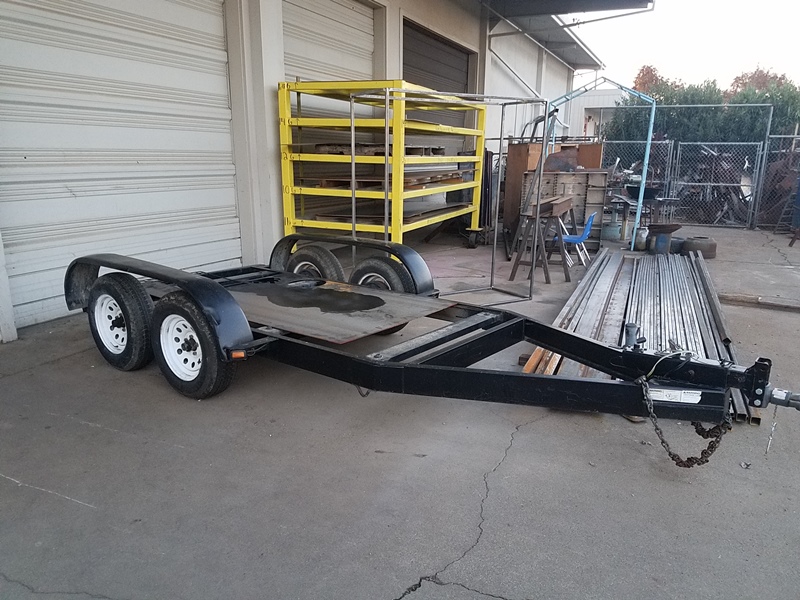 I ran the numbers through the Pit Calculator and have come up with a chimney size of 6.5" in diameter by 34" high. But I have some questions about placement.
Since the doors have already been cut to the center it's not going to be easy to place the chimney in the center on top.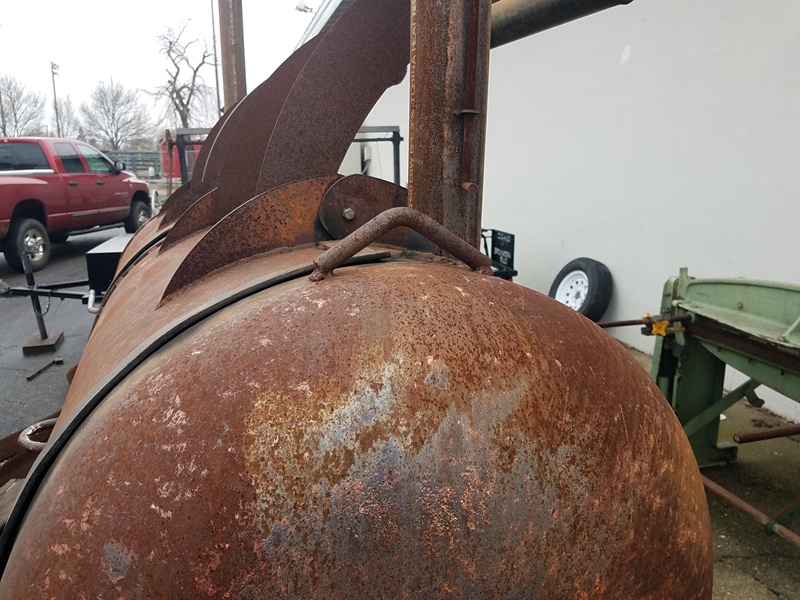 There's not much room on the end either.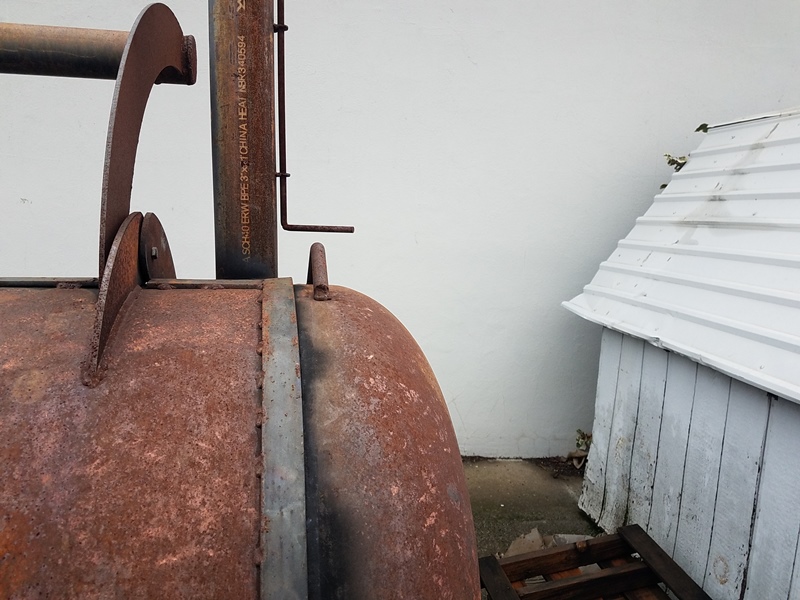 So I figure our options are something like . . .
A:) Place it behind the cut of the door which will put it off center slightly and as close to the end as the "flat" part of the tank allows.
Or
B:) Something like this.
Or
C:) Centered but having one side longer if necessary to accomodate the shape of the tank.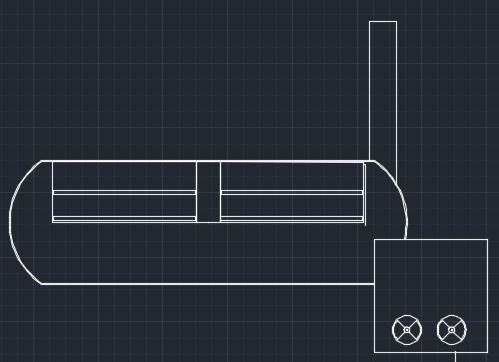 Which would you recommend?