My cooking partner and I are building two of the double pan GF smokers at the same time. We'll each have one at our respective houses for now, but eventually we will build a trailer to hold both, along with a grill, sinks, etc. It'll be our new competition and catering rig.
Here's our current stable of smokers, all built from propane tanks (120, 100 and 250 gallon, from left to right):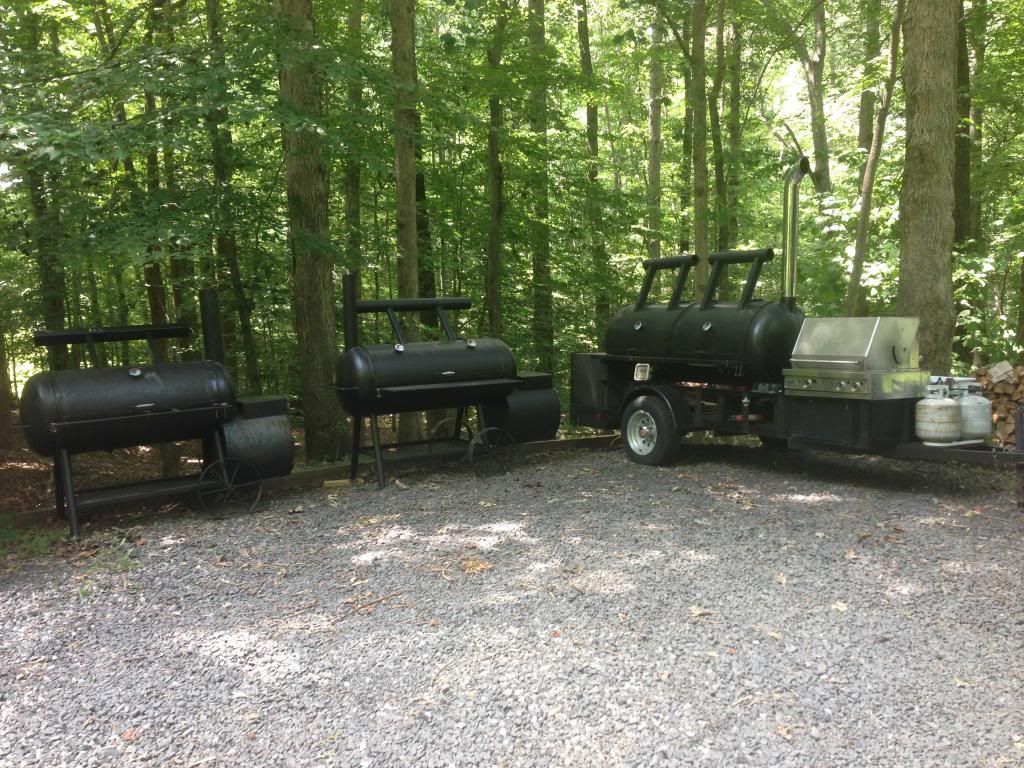 Here's the little over a ton of steel we had delivered: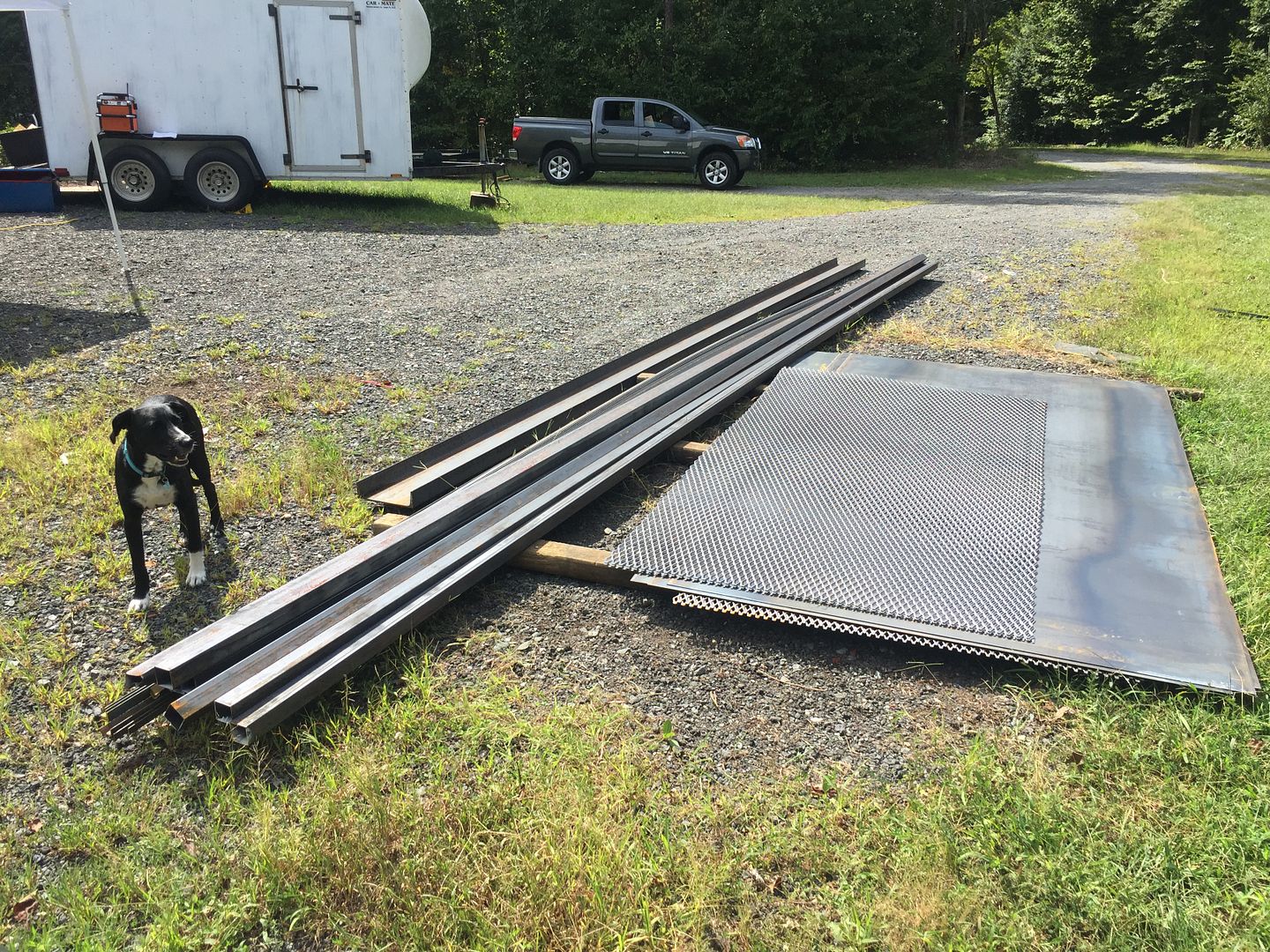 Here's all the 2x2 cut. The chop saw from Northern Tool has proven to be worth every penny for this job (as has my plasma cutter for cutting all the sheet steel):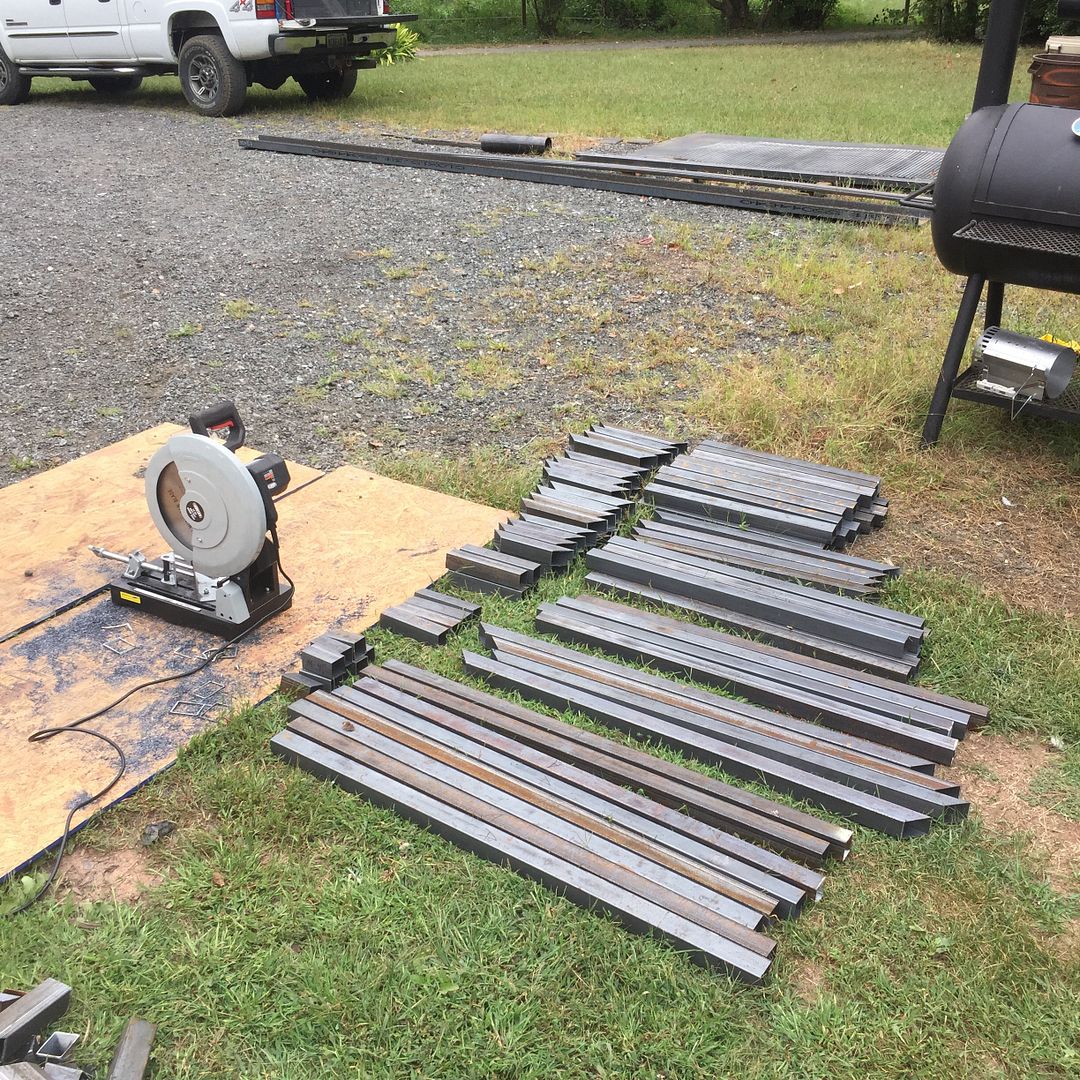 We decided to build them as mirror images of each other, since they'll eventually go on a trailer next to each other - the ash doors will be on opposite ends: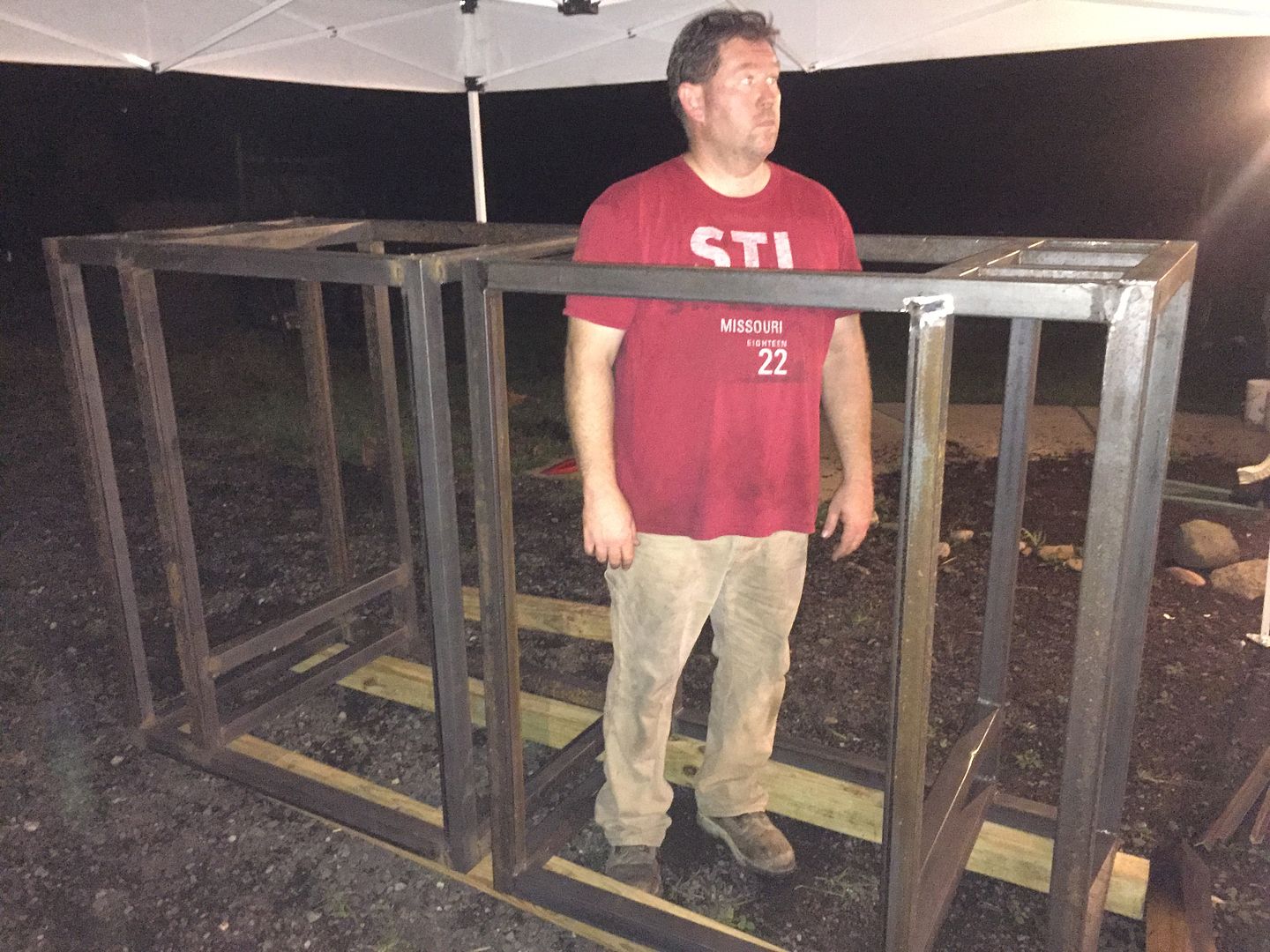 We're mostly building to plan, with a couple of minor deviations. We're doing slide out charcoal grates for example: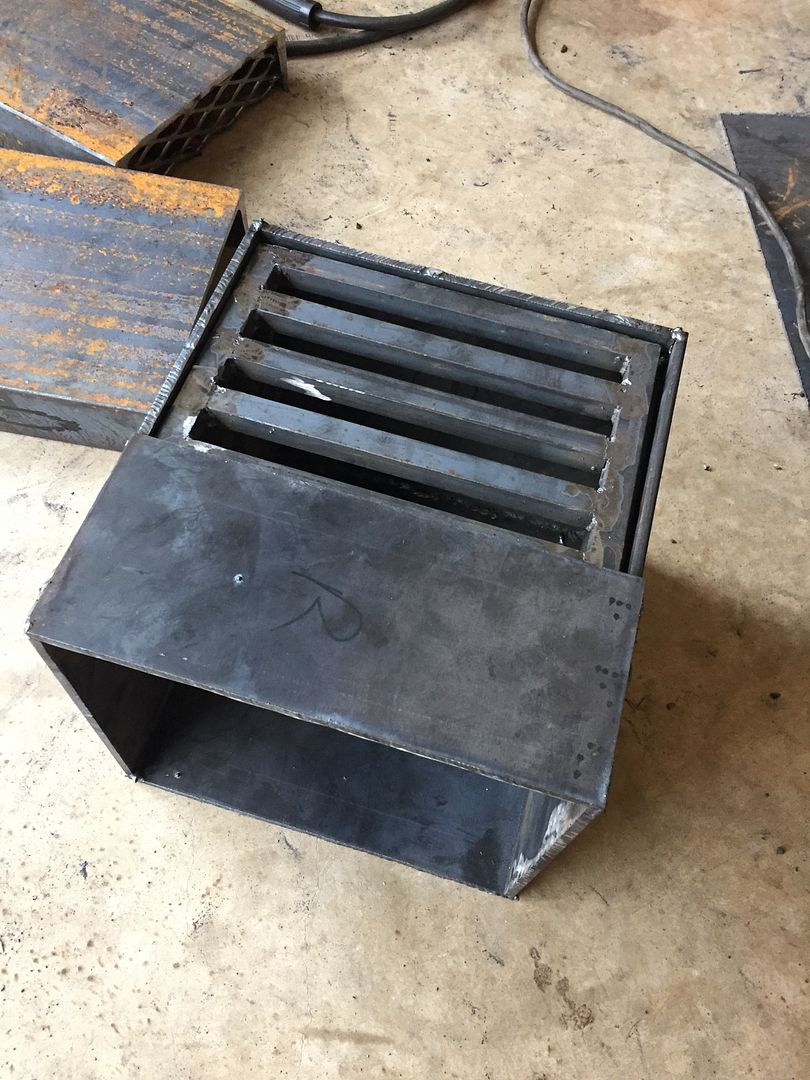 We also welded 4x4 plates directly to the frame on each corner (We'll cut out the bottom panel to fit around them). We drilled and tapped those plates and bolted the top plates from the leg assemblies to them. That will allow us to take the legs off or install different length legs later when we mount the smokers on a trailer.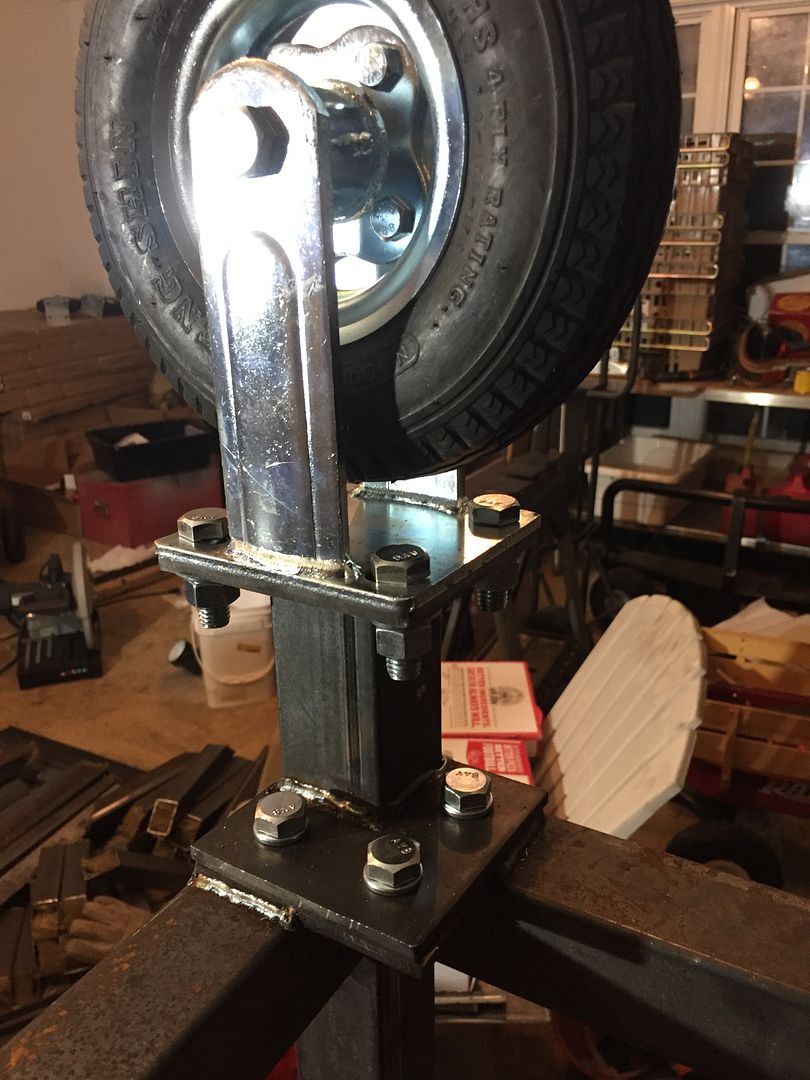 I was bummed about having to buy a 20 foot stick of channel for the two short pieces, but I'm glad we did:
We just got the first one on its wheels tonight: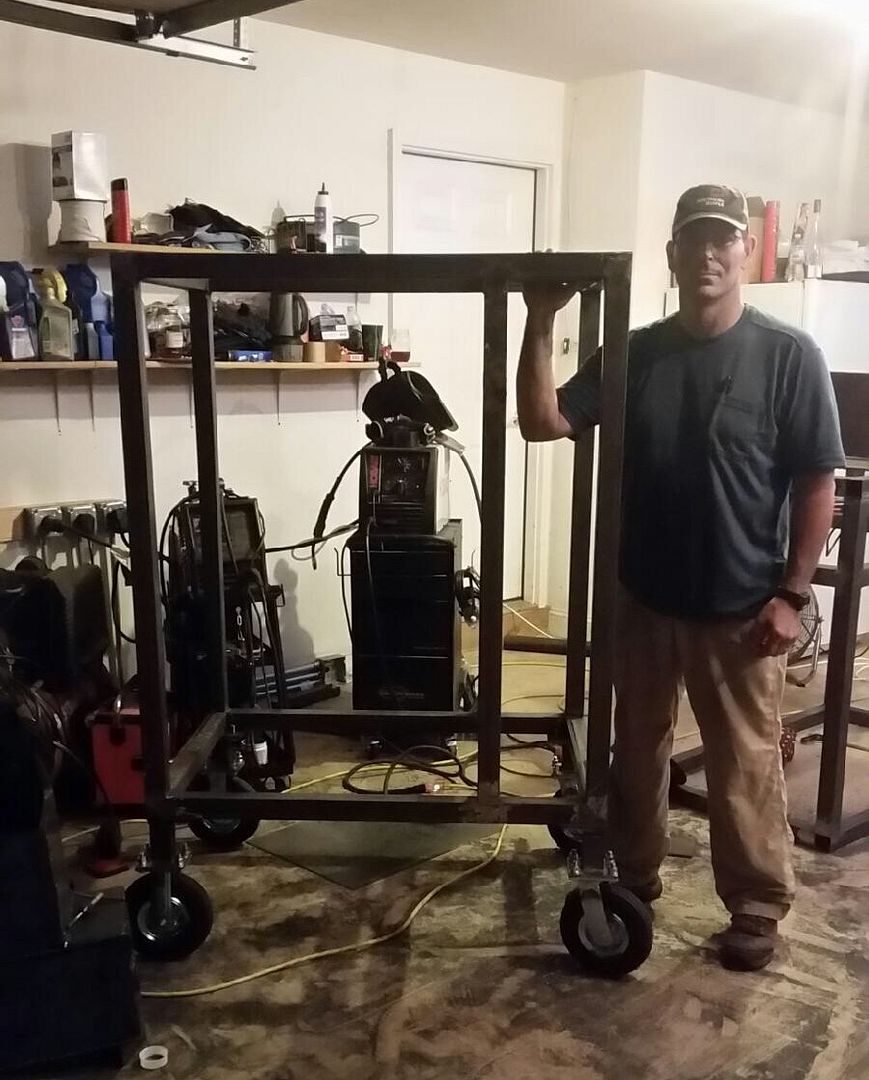 We've already built the charcoal chute/firebox assemblies, and we've cut all the 16 gauge sheet, so hopefully the build will start going faster now.