beginner

Posts: 6
Joined: October 21st, 2014, 9:43 pm
I'm building the huge double pan gravity feed. The plans call for a permanent fire grate. I'd like to have a slideout fire grate in case I need to empty the chute. I belive the mini has this feature in the plans. Looking for ideas on how others have done this. Thanks.
---
Founder

Posts: 8334
Joined: May 22nd, 2011, 9:30 am
Title: Spam Hammerer
BBQ Comp Team Name: Team SmokerBuilder- Competition BBQ Team
I'm Certifiable
Location: Missouri
Make it just like the mini except to match the inside of the ash box...
If you can't fix it by sheer force or cursing......then it can't be fixed.....
AKA= The Czar
---
Site Admin

Posts: 7078
Joined: January 17th, 2011, 6:30 pm
Title: OB1
BBQ Comp Team Name: Team SmokerBuilder- Competition BBQ Team
KCBS Cert. BBQ Judge
Location: Missouri
Contact:
Kinda like a slide out cooking rack

Sent from my SAMSUNG-SM-G890A using Tapatalk
---
beginner

Posts: 8
Joined: August 12th, 2016, 9:21 am
On the two we're building right now, we made grates out of 7/8" square bar stock, then welded in a couple more pieces of the bar stock to the side of the ash bin as guides. You can't tell from this picture, but the grates extend just past where the opening ends, then the two side rails that the cross pieces are welded to extend a little farther. The last cross piece (closest to the door) is actually a piece of 3/4" angle. It's turned down to form a lip you can reach in and grab with your fingers to slide the grate out.
We're building the smokers at my friend's house. I won't be back there for a couple of days, but can get him to send me more detailed pics if you need them.
Billy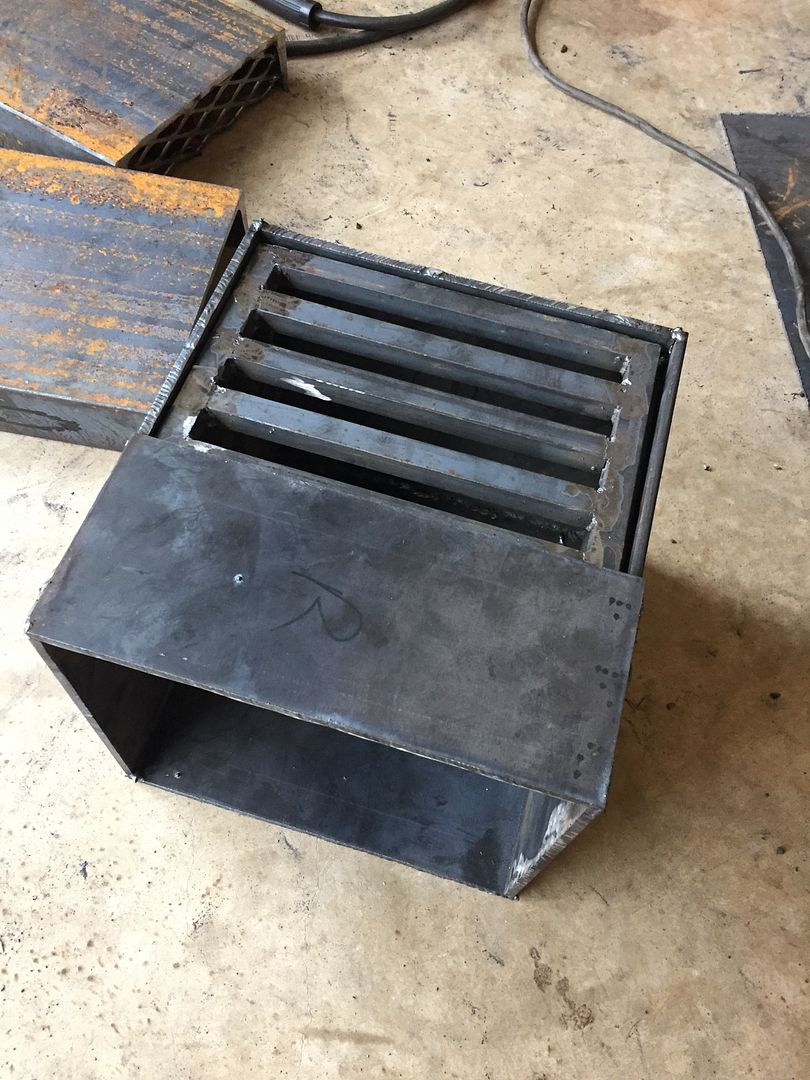 ---
Expert

Posts: 2331
Joined: April 12th, 2016, 8:07 pm
Title: Neophyte Smoker Bldr
BBQ Comp Team Name: Not competing yet...
Location: Brisbane, Queensland, Australia
Exactly how I built mine except I used rebar for the cross pieces. Works well and gives you the ability to dump the charcoal chute if you get a flame-up in it. Just drag out the grid and let it all dump into the ash pan.
Learning generally boils down to "Repetition or the avoidance of pain", some people learn by doing, some by watching and some just have to pee on the electric fence.

Whether you think that you can, or that you can't, you are usually right. Henry Ford
---
Just Got in trouble for buying tools

Posts: 47
Joined: September 28th, 2015, 11:57 am
I did a slide out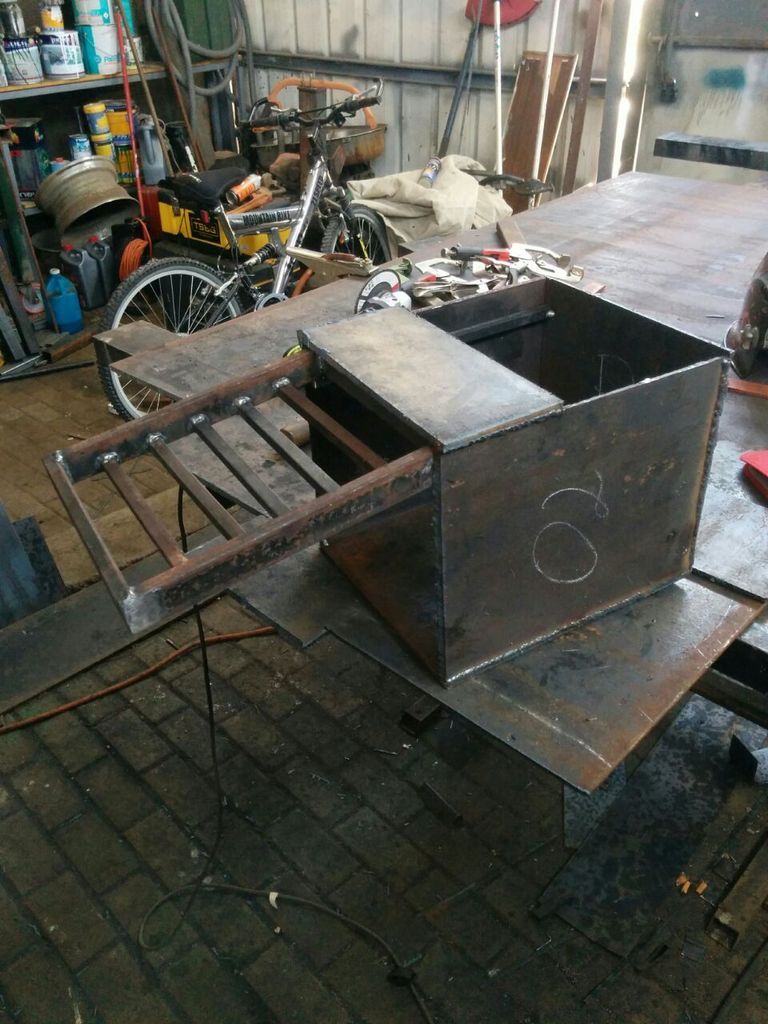 Then following comments I changed it to have smaller gaps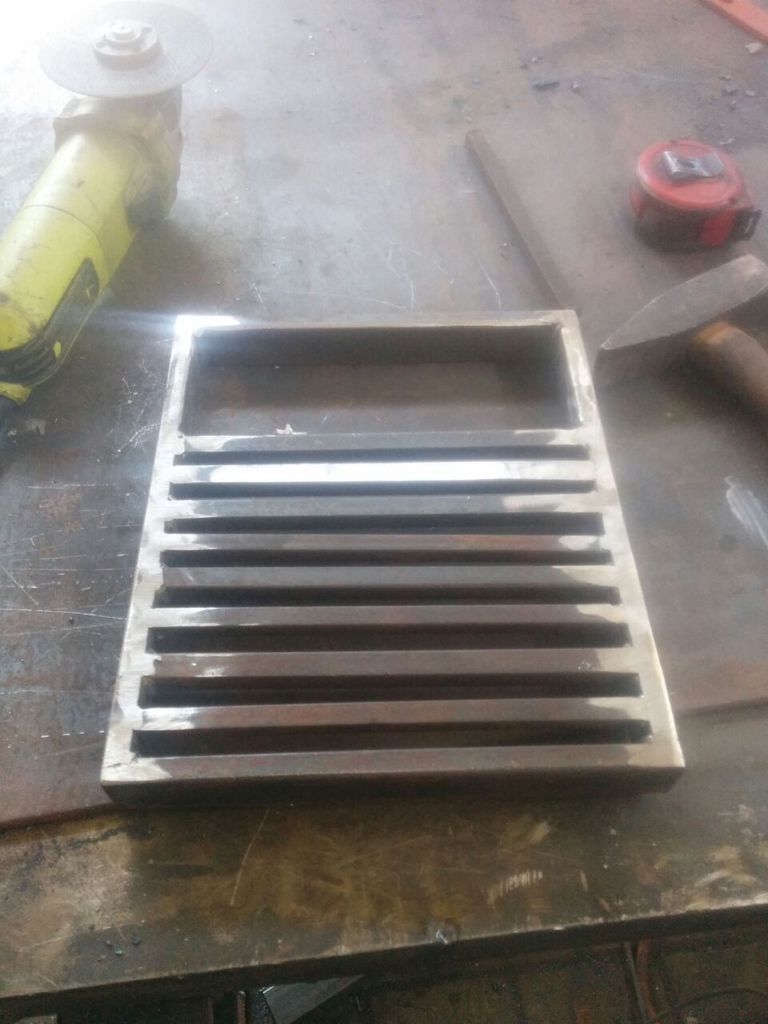 Here's the guide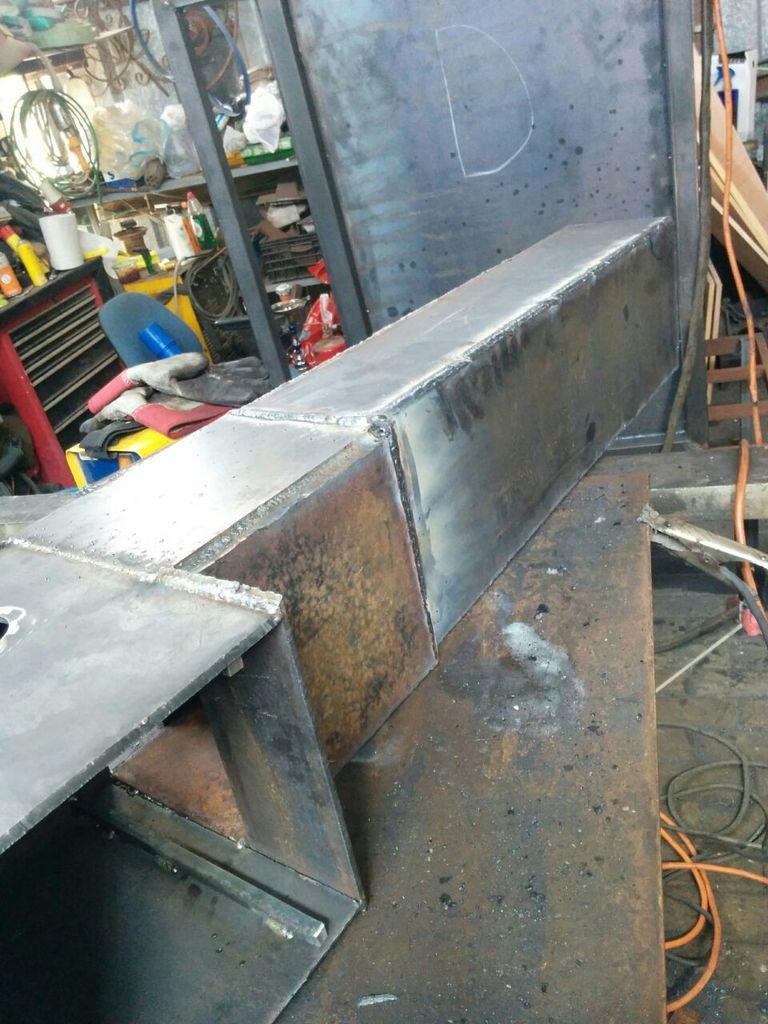 I think it's definitely worth the little dffort
Sent from my SM-G920F using Tapatalk
---
Moderator

Posts: 8456
Joined: July 21st, 2012, 5:46 pm
Title: Member
BBQ Comp Team Name: Not competing yet...
Location: Orlando, Florida
Yes it is and you will be glad you did. Since you may want to change types of charcoal and it lasts forever in these guys.


Sent from my iPhone using Tapatalk
Current Smokers: Backyard RF Offset and Hybrid RF Offset trailer rig with Cowboy cooker and fish fryer, always room for more........
---
beginner

Posts: 5
Joined: April 16th, 2016, 3:17 am
Another cracking thread. I was only thinking about how to do this a couple of nights ago. I love the way everyone on here is so helpful, sharing and encouraging others.
---
Wants to build a smoker

Posts: 27
Joined: November 4th, 2016, 11:09 pm
What size gaps do you guys recommend to have small pieces fall through onto wood chunks? I also made an extra large ash box that will fit full size logs. Because why not.
---
Expert

Posts: 587
Joined: December 24th, 2015, 3:40 pm
Title: I'm no expert
BBQ Comp Team Name: Not competing yet...
Location: Northern Indiana
I have about a 1/2" space between bars and works fine
You do not have the required permissions to view the files attached to this post.
Grandma always said "if ya can't be handsome ya better at least be handy"
---
Expert

Posts: 2611
Joined: December 19th, 2015, 5:04 pm
Title: Reformed non-smoker!
BBQ Comp Team Name: Not competing yet...
Location: Mole Creek, Tasmania
Same same & mine works fine.
Formerly known as "Hey you there in the bushes!"
---