Wow really? No-one knows whether brass is safe for use on a GF? Oh well I guess I'll have to go the standard ball valve.
Anyhoo, I couldn't wait to get it on its wheels to take pics & show them to you all. Getting so close to finishing, I just can't wait!!
All I have left to do is make up the chute door & surround, then put all the fittings & a handle on the side maybe.
It has a door & a temp gauge!
Still have to do the drip rail on the inside & the rain cover for the gauge.
Got a little warping when I was welding in the pipe around the back of the temp gauge, looks a lot worse from the angle of the pic.
Got some shelves too. :kewl
Did the frame & shelf at the bottom. (You can also see where the muppet broke the ball valve when he almost crushed his foot)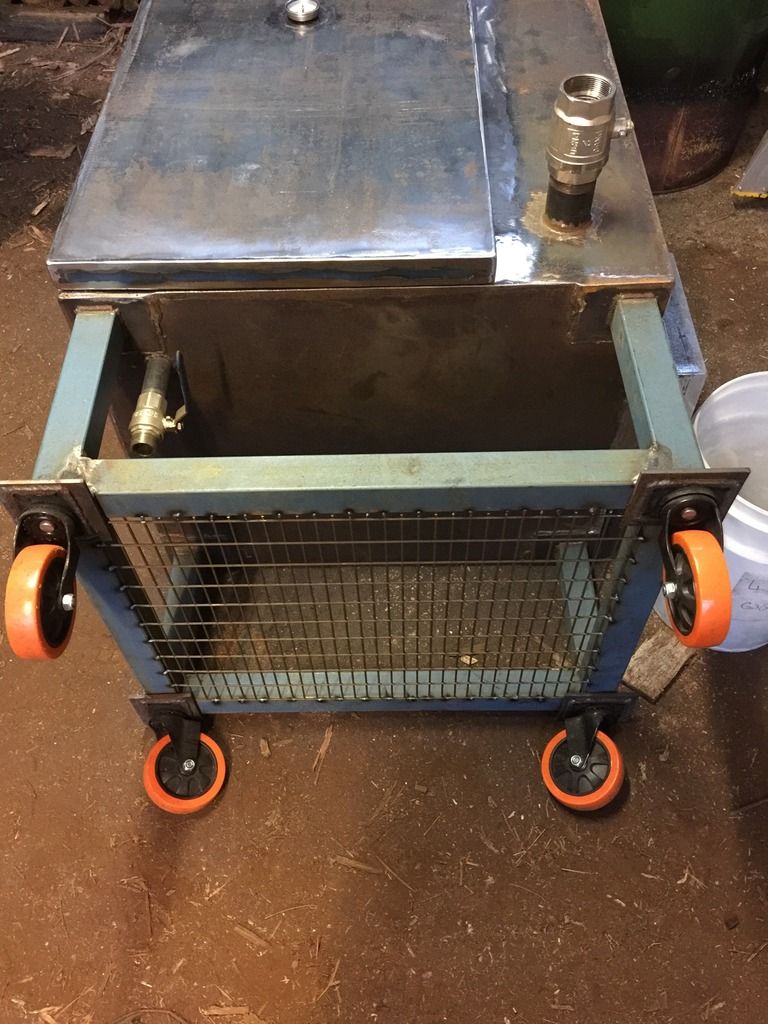 Got the ash door finished, just have to make the ash pan & put the latch on.