Log into Photobucket and go to the new album link.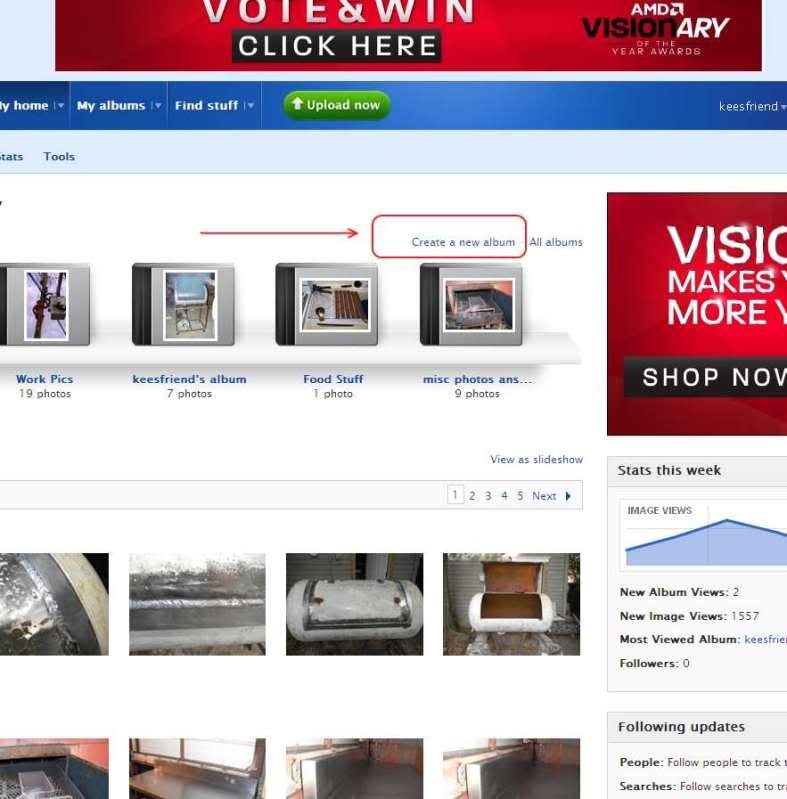 Once your here, Name your folder. And you can also decide if you want the new album as a subfolder in another album.
Go ahead and click upload photos
Don't worry about the red box yet. Click the Customize upload options at the bottom of the page.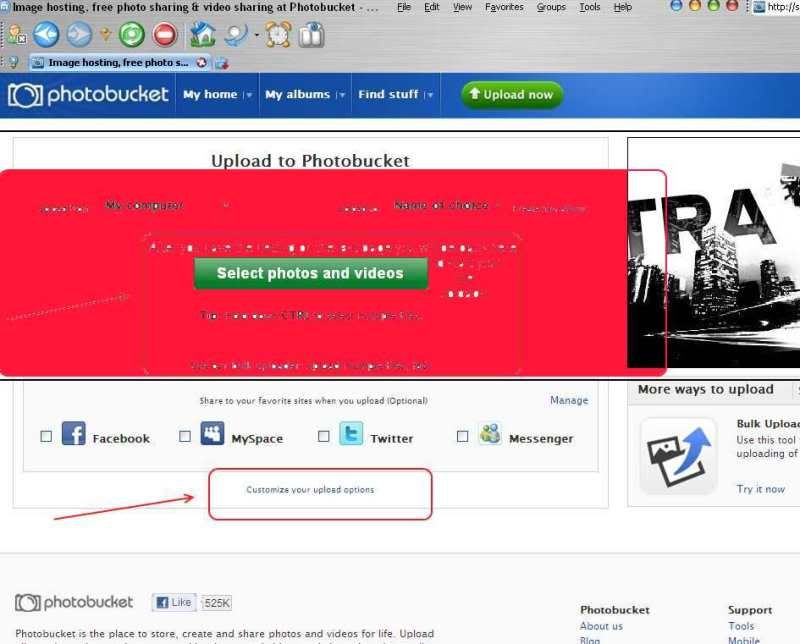 Select the size you would like to have your pics after they upload.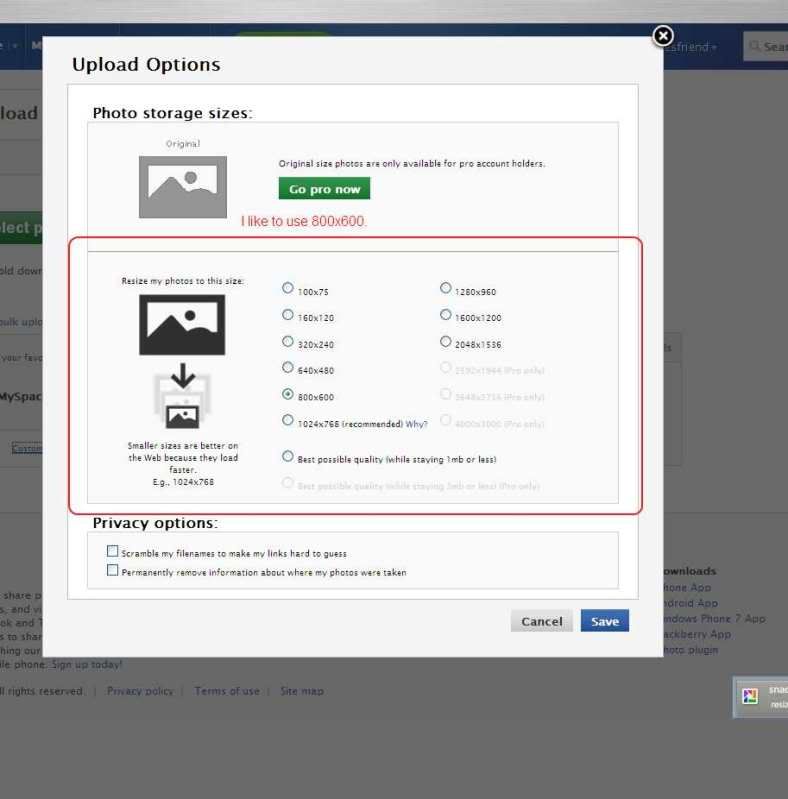 At this point you are back to the last screen and you can select the pics you would like to use from the computer.