Administrator

Posts: 3146
Joined: February 16th, 2013, 8:19 am
Title: Meathead
Location: Bucks County, PA
---
Moderator

Posts: 8485
Joined: July 21st, 2012, 5:46 pm
Title: Member
BBQ Comp Team Name: Not competing yet...
Location: Orlando, Florida
Current Smokers: Backyard RF Offset and Hybrid RF Offset trailer rig with Cowboy cooker and fish fryer, always room for more........
---
Expert

Posts: 2611
Joined: December 19th, 2015, 5:04 pm
Title: Reformed non-smoker!
BBQ Comp Team Name: Not competing yet...
Location: Mole Creek, Tasmania
Thanks guys, next on the list is a German version of pork belly called a Kussler(the missus is German), it's currently soaking in a spiced brine for four days(turning it tomorrow), then it will get a low temp smoke for eight hours. Once that's done you just use it in cooking, like bacon!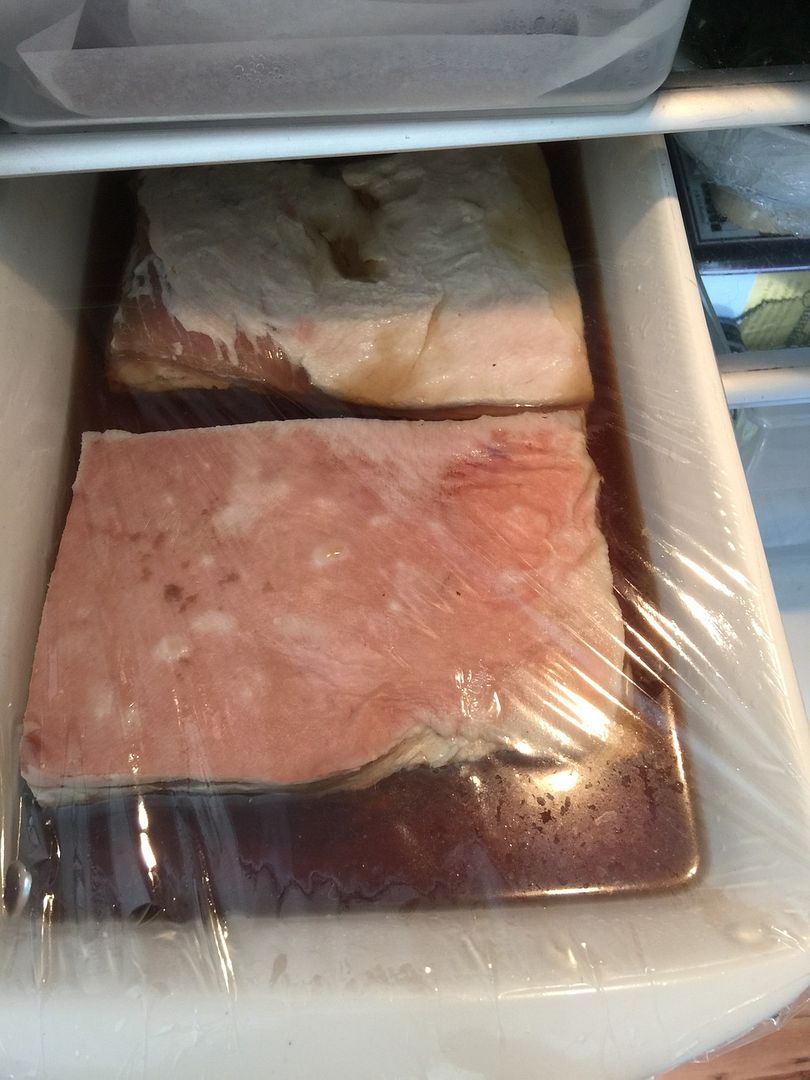 The missus wants to try some German smoked sausages, so I'm going to have to figure out an adapter for a smoke generator or some way to cold smoke with what I have. Might have to wait a few weeks as I've just has carpal tunnel release surgery. I also just got my mini GF plans yesterday & that will have to wait too!
Formerly known as "Hey you there in the bushes!"
---