Made some more progress today, getting close now! Hopefully be able to season it tomorrow.
I made the chimney & the plate to block the freezer hole, welded them together & fitted them.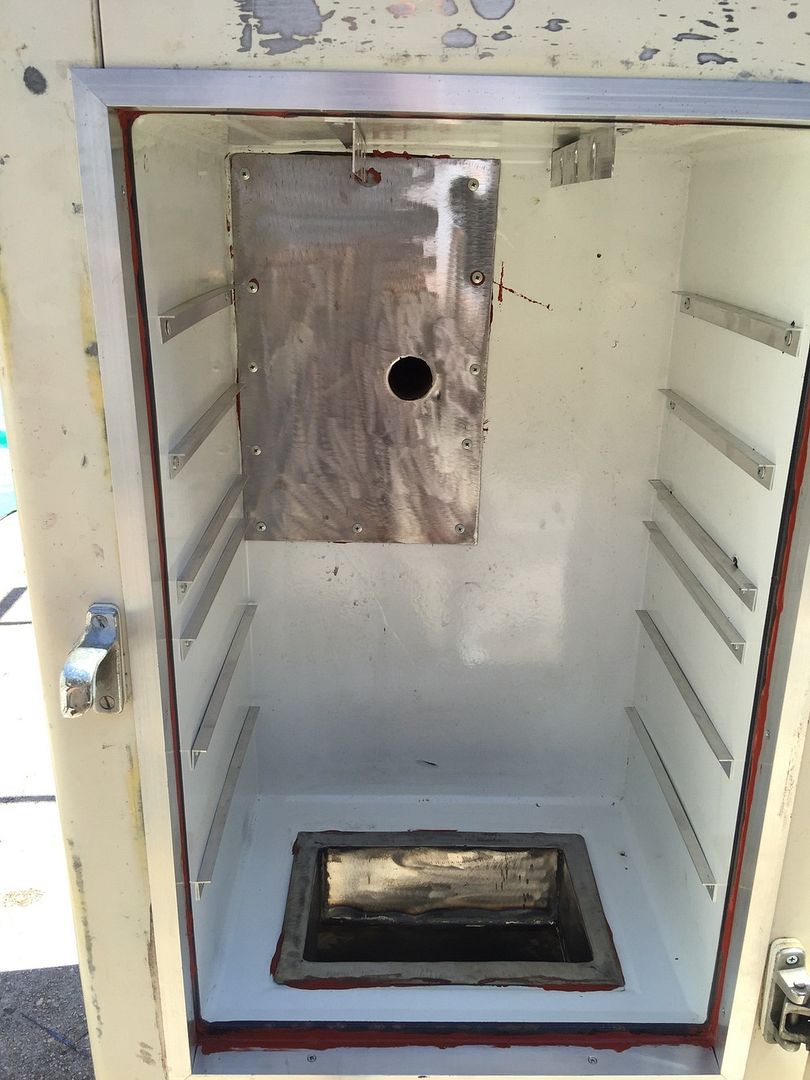 Also, stuffed the cavity with insulation & fitted the backing plate(had to make it two piece cause I couldn't fit it past the bends). Put on the cap too.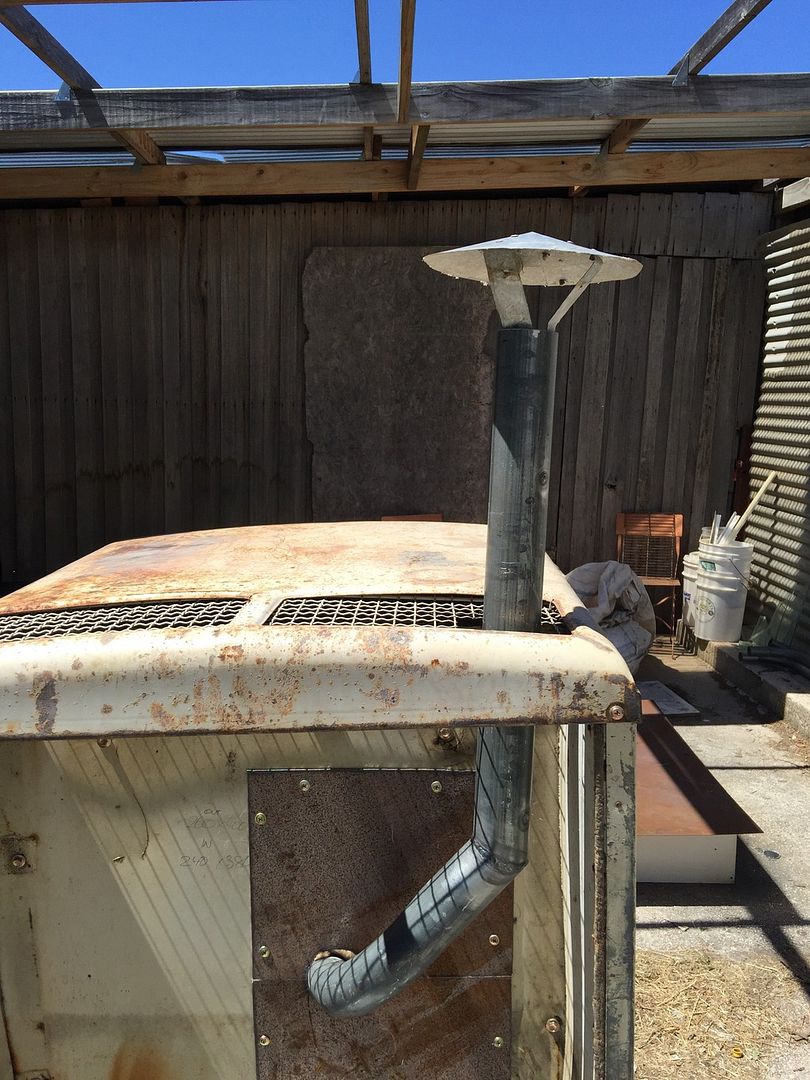 Put the insulation around the sides & welded in the last part of the funnel part.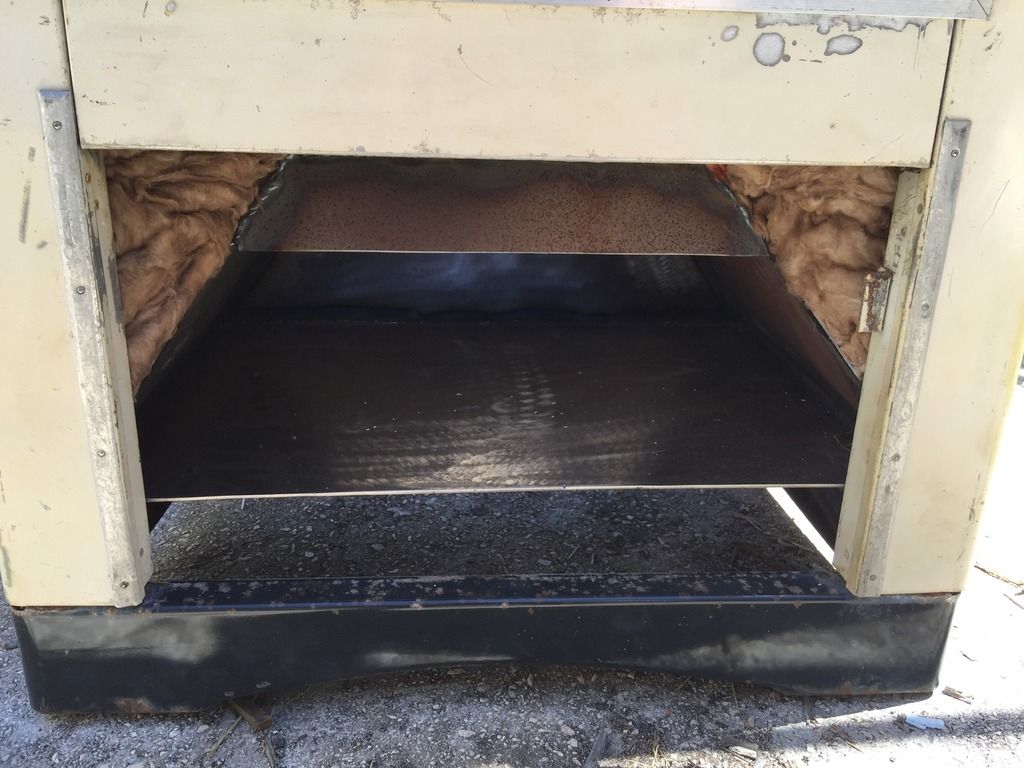 Made the pan to put the wood chips in out of 10mm & welded on a door handle from an old wood fire heater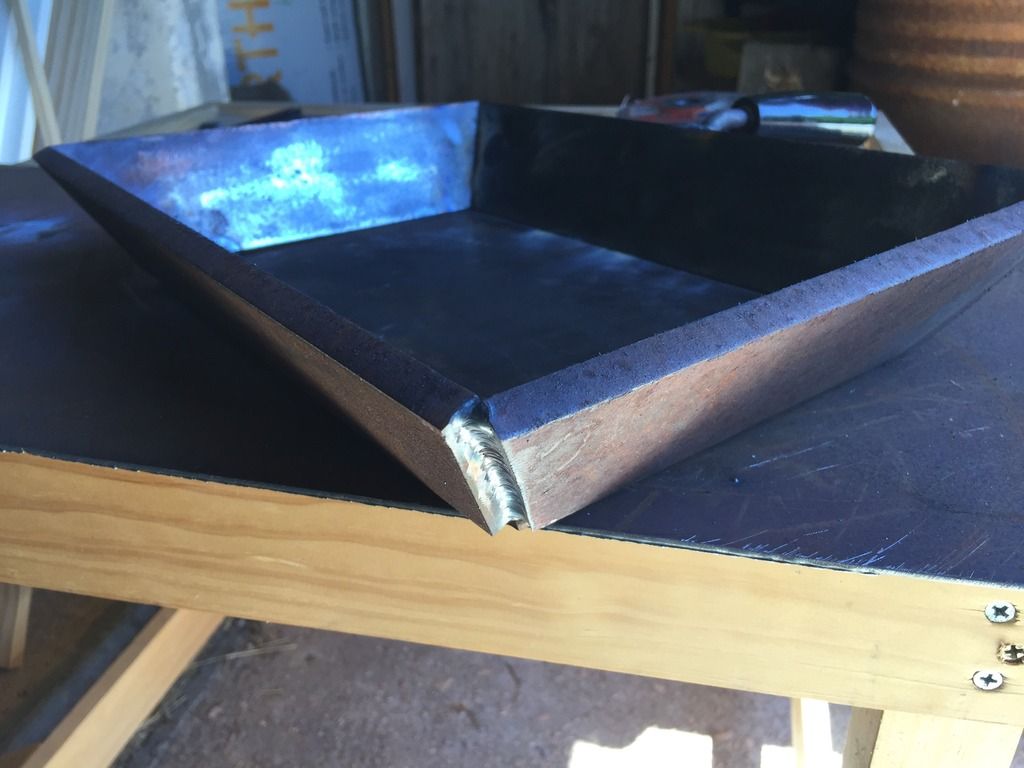 Lastly, picked up some aged cherry wood for the first run of trout(just have to catch some now). I have a couple of other little things to button up but I should be able to fire it up tomorrow to season it, I'll let you guys know the numbers when I do.