I've been referencing several of the builds on the forum for inspiration and ideas. Thought I would share the progress on my build for others in the same boat. With some assistance from a neighbor, we're tag teaming the build. Both of us are looking forward to some tasty BBQ soon!
Specs:
CC - 42 x 20 x .250
FB - 24 x 20 x .375
Stack - 4" pipe
The angle iron legs are temporary. The plan is to mount the smoker to a trailer when the majority of the fabrication is complete.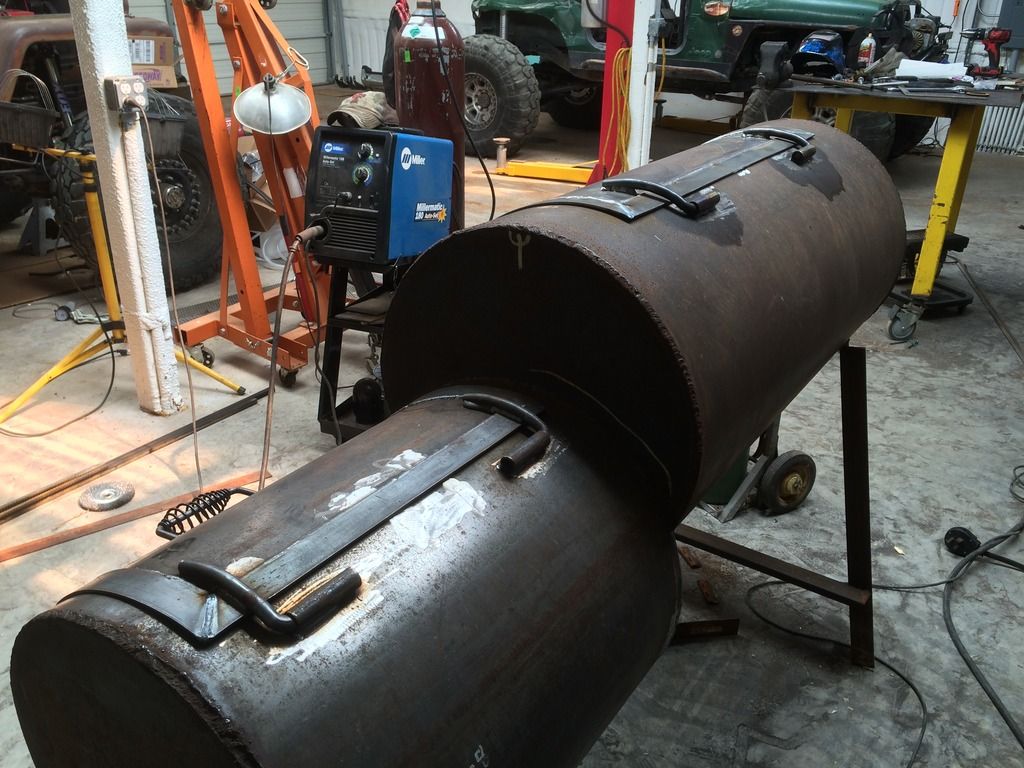 Donor trailer for project. I was initially going to use the propane tank shown but it ended up being easier to use the 20" pipe. Hope I don't regret going with the smaller material!