Some of you may remember a photo I posted of this tank and a couple discs from last spring. It's a 100# propane tank I talked the father-in-law out of and sandblasted and there it sat in the corner of the shop. I never could get the math to work as a vertical so I changed direction. Here's my first theme build... see if you recognize it when it gets a little further along.
Measured and marked all the cuts for my buddy with the plasma cutter ...
Welded an end plate on (ugly - but effective) ...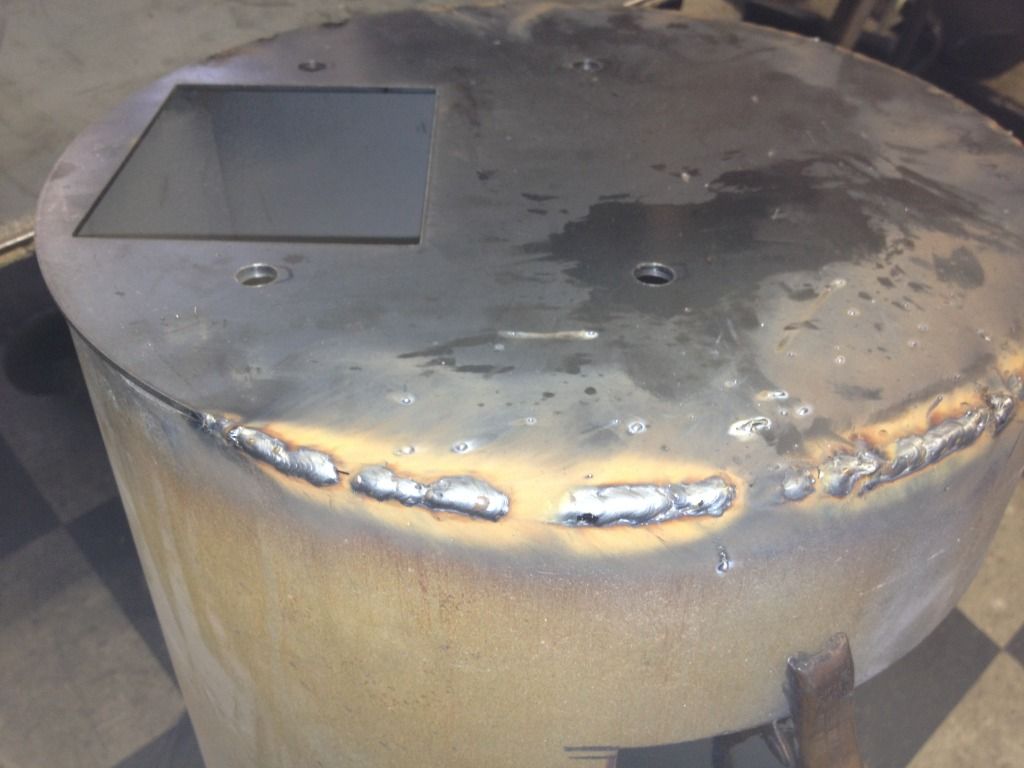 Bolted on an 055 drive unit from the easybake twins project to help with fitting ... and added a couple BP short rails ...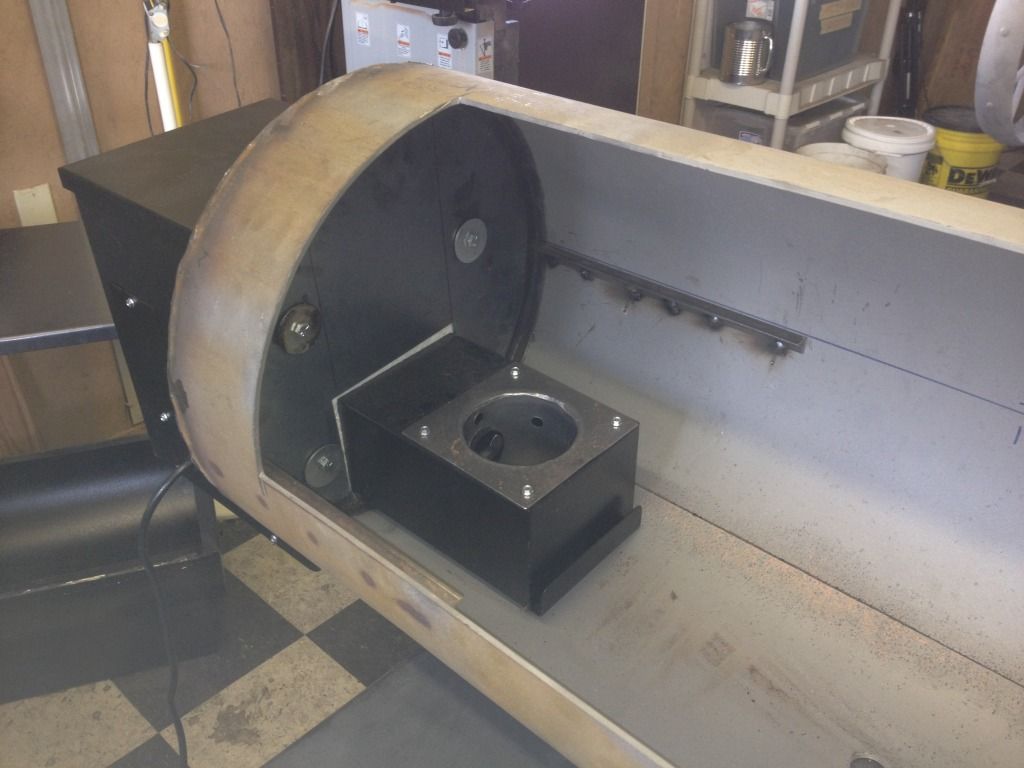 Installed a hot plate ...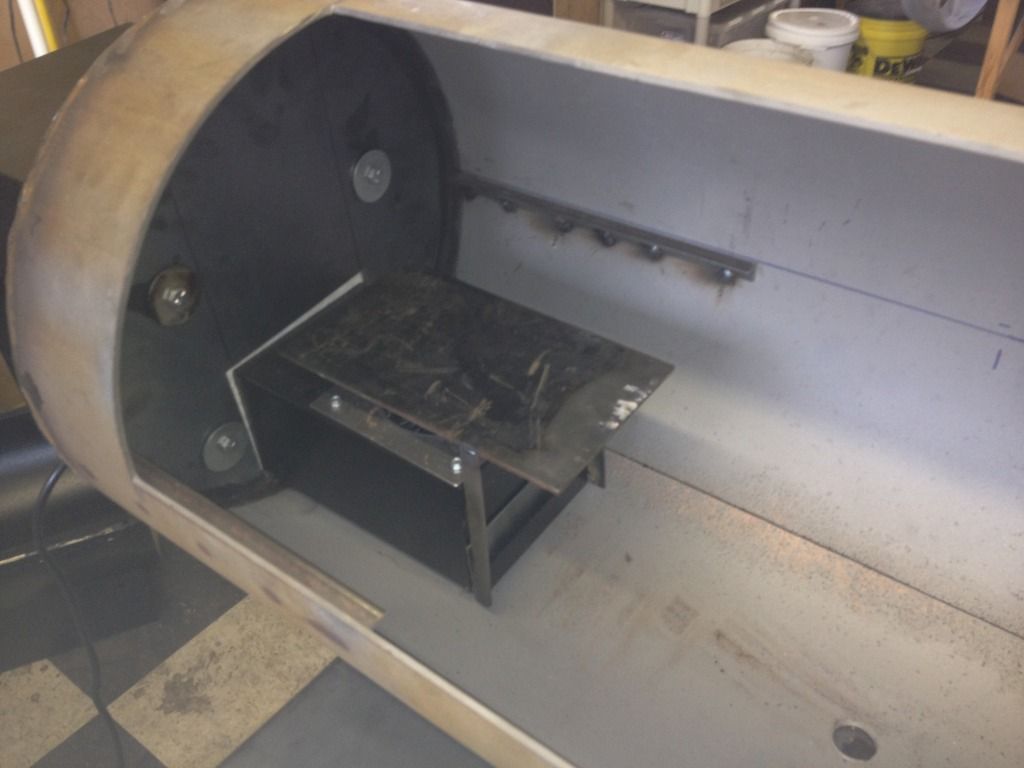 First section of the removable baffle plate ...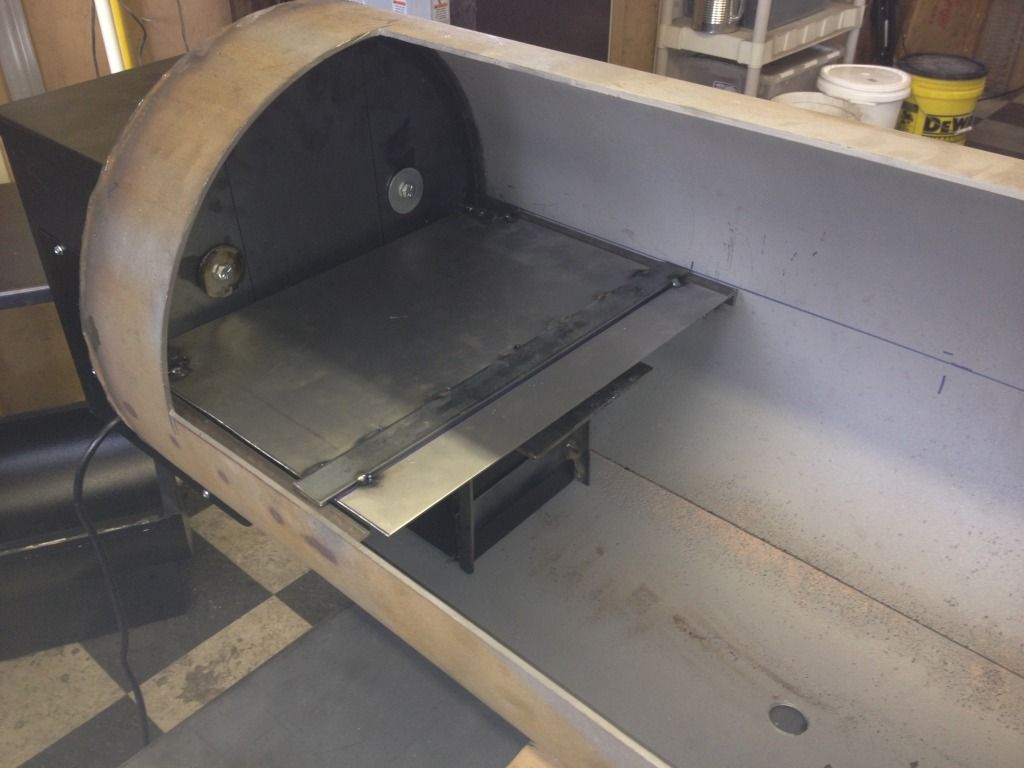 Second section of the removable baffle plate ...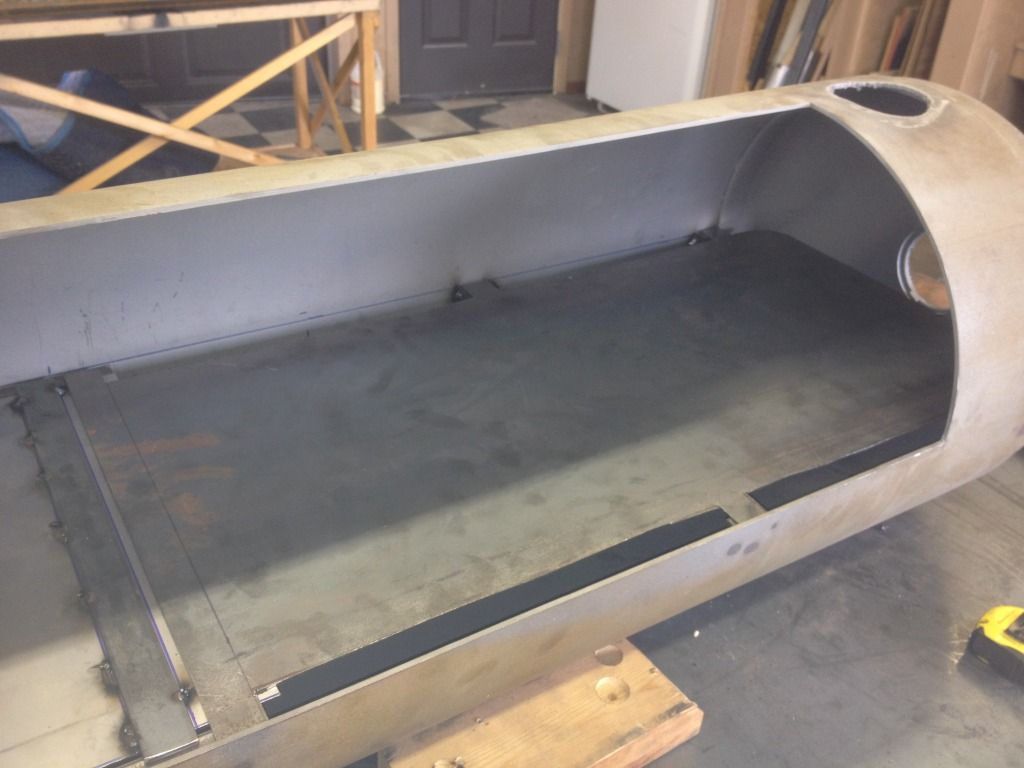 Welded an extra rod under 2 Junior grates and cut them off to fit in the new tank ...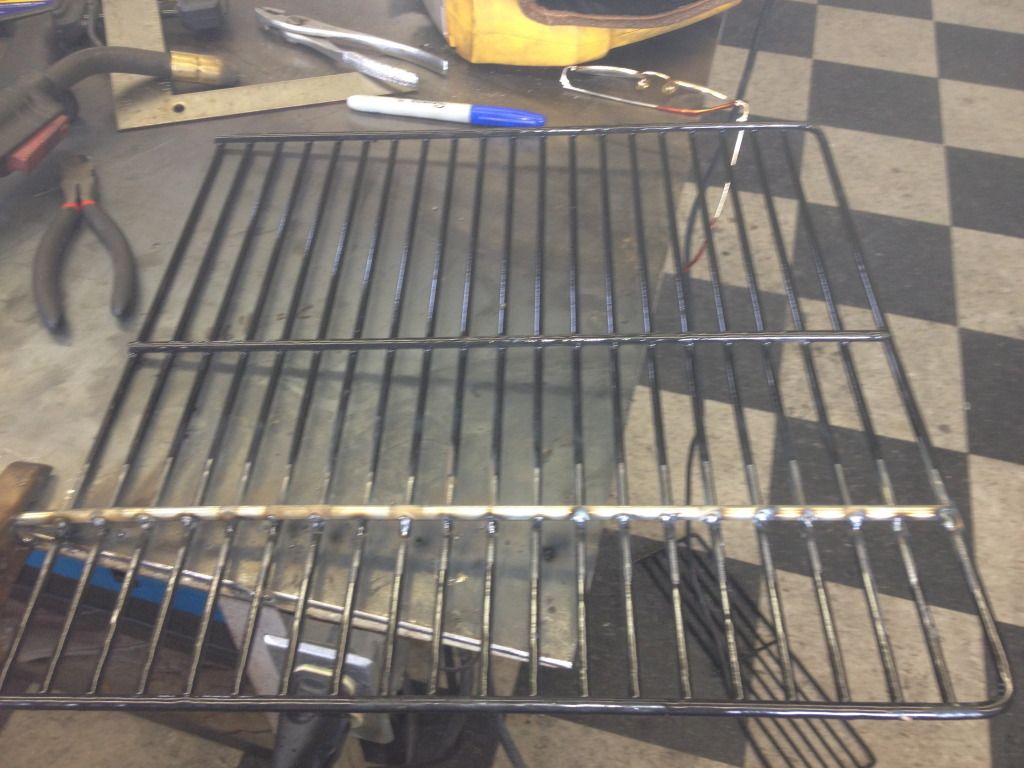 Grate completed ...