I've never thought a pellet drive put the amount of smoke in the meat that a charcoal/wood fire did.
So I added some.
A diffuser plate/hot plate directly above the firepot with a handle to hold a tinfoil pack of wood chips.
You can kinda see the smoke coming out in this pic - the pellet drive is in high burn so this smoke is being added to what the pellets normally do... and a fresh wood pack ready to add when this one is gone.
Don't let anybody tell you that corelle won't break when you drop it on concrete.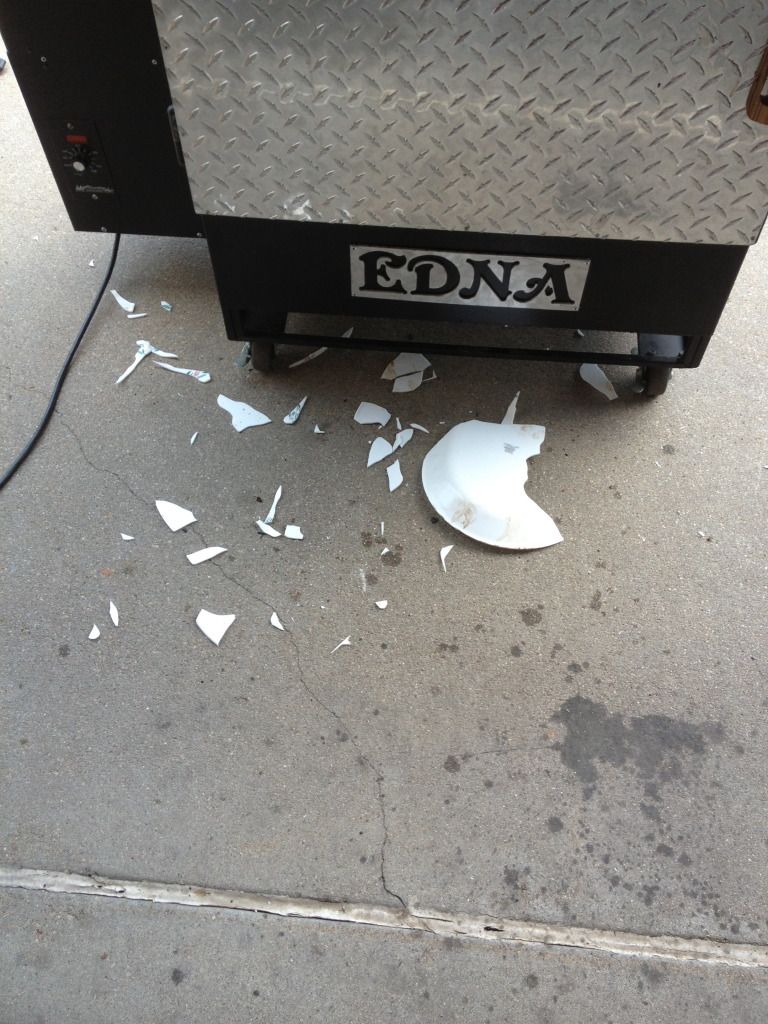 I had to make a quick choice when the plate and the rack of ribs slipped out of my hand - well to hell with the plate!
You can kinda see the smoke penetration below the bark in this shot - tasted great!